We are dedicated to these brands:

We are dedicated to these brands:

Trusted Body Repairs for European Cars in SF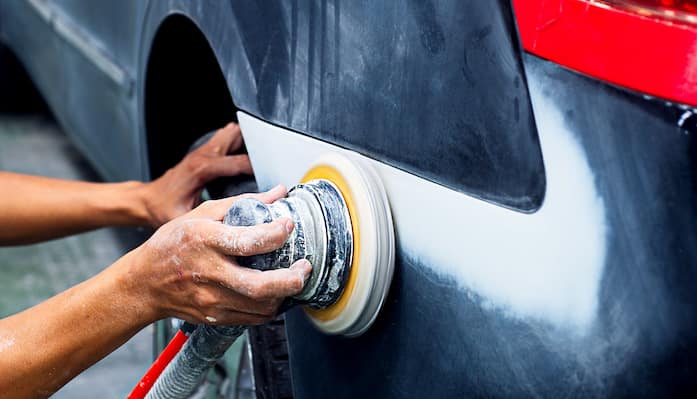 Do you need help finding a reliable auto repair shop specializing in European cars? Do you need high-quality body repairs or maintenance services for your car, truck, or SUV without overspending? Look no further—we've got the perfect place for you! Our local auto repair shop is dedicated to providing trusted automotive repair and maintenance services, specifically catering to vehicles from Europe. We understand how important it is to find an experienced team of professionals who can tackle all body repairs quickly and efficiently, so let us help keep your vehicle running smoothly with our high-level expertise.
Car Dawydiak Body Repairing
Car Dawydiak is a full-service body repair shop specializing in European car brands. Our team of technicians and experienced mechanics have years of experience dealing with all types of automotive maintenance and repair. Our full-service body repair shop includes various services to keep your vehicle in peak condition. We specialize in paintless dent repair, an effective and efficient way of repairing dents and dings without repainting. Our technicians have the expertise to remove minor marks from any part of the vehicle, restoring its original appearance. We also offer customization services for those who want to give their cars an individual touch. From custom paint jobs to suspension and interior modifications, our experienced technicians can help you design your perfect vehicle.
Paintless Dent Repair
Paintless imprint fix is a proficient and savvy strategy for fixing minor scratches on your vehicle. It involves using special tools to convert the metal to its original shape without repainting or refinishing it. Car owners often prefer this dent repair method due to its lack of disruption to the vehicle's original finish. Our technicians are highly experienced in this technique and can expertly remove minor dents from any part of your car, restoring it to its original appearance quickly and efficiently.
Customization Services
We also offer customization services for European vehicles for those seeking something unique. Our team of experienced mechanics can help you customize your vehicle to give it a personal touch. From custom paint jobs to suspension and interior modifications, our technicians will work to ensure that you get the look and performance you desire for your car.
Interior Modifications
At Car Dawydiak, we specialize in interior modifications for European vehicles. Our experienced mechanics and technicians have the skills and tools to customize your car's interior to your specifications. We offer various interior customization services, from customized upholstery to intricate modifications such as stereo and audio system installation. We also provide custom lighting packages to give your vehicle a unique look.
Air Suspension
Air suspension is famous among European car owners for its many advantages. It uses an air compressor to control the level of the vehicle's suspension, providing a smoother ride and better handling. This suspension also helps reduce wear and tear on tires and shock absorbers and reduces the vibration transferred into the cabin. Air suspension can also help improve the vehicle's aerodynamics, resulting in better fuel economy. Our technicians have extensive experience with air suspension. They will be able to provide you with top-notch service—Trust Car Dawydiak for all your needs regarding European car repair and maintenance.
Body Panel Replacement
Dawydiak also specializes in body panel replacements for European cars. Our experienced mechanics can skillfully replace damaged panels with fresh ones, restoring your vehicle's structural integrity. This process involves removing and replacing the damaged panel with a fresh one that matches the original specifications. By doing this, our technicians can ensure that your car will look and perform as it did when you first bought it. Regarding body repairs for European vehicles, trust Car Dawydiak to provide top-notch service that meets all your needs. Our experienced technicians have the experience and expertise to ensure your vehicle is in peak condition. Contact us today to find out more about how we can help you.
Other Maintenance Services Offered
The Company also offers regular maintenance services such as oil changes, tune-ups, fluid checks, and more, all designed to keep your vehicle running smoothly for years. Whether you need a quick fix or a more comprehensive repair, our team of experts has the know-how and experience to get the job done right.
Oil Change
Oil changes are an important part of car maintenance and well-being. Car Dawydiak offers oil change services for all European vehicles, ensuring your engine runs smoothly and efficiently. Our mechanics use the highest quality oil and filters to ensure peak performance from your car.
Tune-Ups
Tune-ups are an essential part of keeping your car running smoothly and efficiently. At Car Dawydiak, we specialize in providing tune-up services for European automobiles. Our team of experienced mechanics will thoroughly examine your vehicle to identify any areas that need attention, such as spark plug and air filter replacements, fuel system cleaning, and more.
Fluid Checks
Fluid checks are essential to regular car maintenance, as they check the health and condition of certain fluids in the vehicle. At Car Dawydiak, we specialize in providing fluid checks for European cars, ensuring that all systems are running smoothly. Our technicians inspect all vital fluids, such as engine oil, transmission fluid, coolant, and others, ensuring they are at the correct levels.
The Right Tools
In order to provide the best service for European cars, our technicians use only the latest tools and equipment. We use advanced diagnostic software that can quickly identify any problems or potential issues with your vehicle. This helps us save time in locating the source of any issues you may be experiencing, providing faster and more accurate repairs.
Modify Your Dream Car with Car Dawydiak
We specialize in providing top-notch services for European car owners. Our experienced technicians and mechanics can handle all your maintenance needs, from oil changes to body panel replacement. We also offer customization and air suspension services, so you can give your vehicle an individual touch. If you're looking for a reliable auto repair shop specializing in European cars, look no further than Car Dawydiak! Contact us today to learn more about our various services or schedule an appointment with one of our experts. We look forward to serving you!