We are dedicated to these brands:

We are dedicated to these brands:

Top Porsche Detailing In San Francisco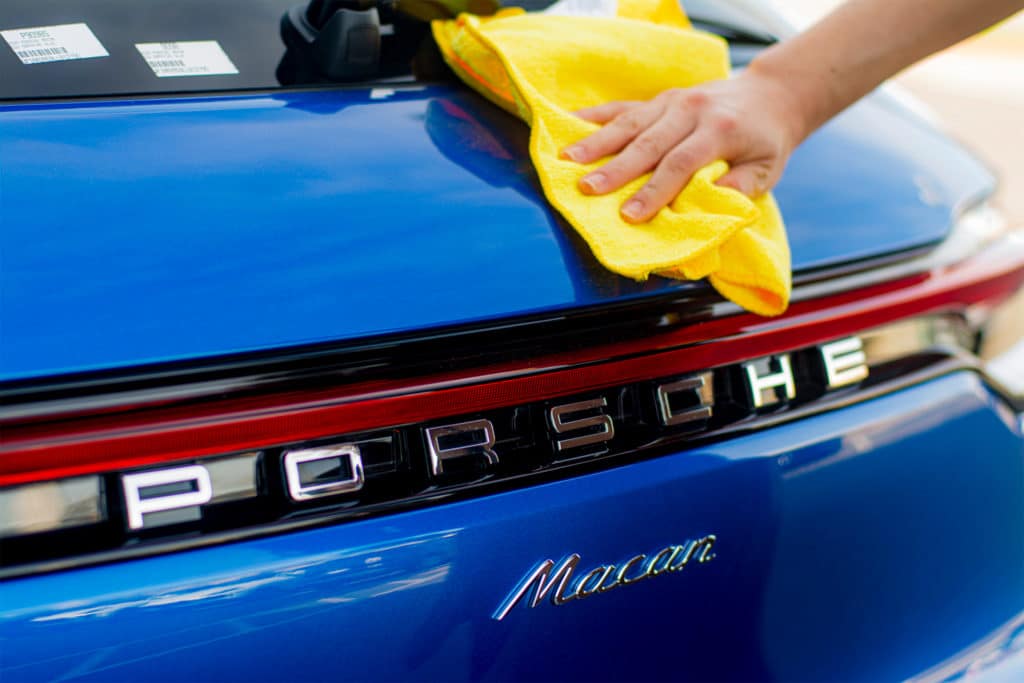 If you want the best auto detailing services, especially for luxury cars like Porsche in San Francisco, you've come to the right place. Cars Dawydiak knows how to take care of these high-end vehicles. Our team of experts will ensure your Porsche looks best before handing them back to you. We understand that Porsche owners demand the very best, and that's what we aim to deliver every time. Reach us today to get more about our services!
Importance Of Auto Detailing
Porsche is a luxurious car so keeping it in proper shape is extremely important. Not only does proper detailing protect the exterior paint from scratches and other damages, but it also helps to protect the interior of your car from dirt, dust, and excess wear and tear. In addition, Porsche detailing ensures that all car elements – from the wheels to the hood – are clean and protected against future damage.
Quality detailing can add value to a vehicle by restoring its original luster and even help with resale value down the road. Therefore, investing in professional-quality Porsche detailing services is essential for any owner looking to maintain their beloved car in optimal condition.
Porsche Detailing Services By Cars Dawydiak
Cars Dawydiak, SAN Francisco, ca, offers a wide range of Porsche detailing services to suit every need and budget. Whether you're looking for basic cleaning and polishing, or more extensive restoration work, our expert detailers can help. Our services include:
Interior Detailing
Our Interior Detailing service offers a complete top-to-bottom clean of the interior cabin of your Porsche. We begin by vacuuming and removing all debris, litter, and dirt from the interior carpets and upholstery, like leather cleaning. Then, we shampoo and steam clean the carpets and fabric surfaces.
After that, we thoroughly clean and condition all leather surfaces, apply a protectant to any vinyl surfaces, and finish off with a complete detailing of all plastic trim pieces.
Exterior Detailing
Our Exterior Detailing service thoroughly cleans your Porsche's exterior bodywork from top to bottom. We begin with a deep wash using specialized products formulated for your car's paint finish, followed by a hand waxing treatment to protect against UV rays, corrosive elements, and bird droppings that can damage your car's paintwork.
Finally, our technicians will polish out any minor scratches or swirl marks in the paint using professional-grade compounds and other treatments to restore the glossy shine to your car's exterior. The exterior detailing may also include headlight restoration.
Paint Correction
We offer our Paint Correction service for owners interested in restoring their Porsche to like new condition. This process involves correcting imperfections such as swirl marks, oxidation, and fading paintwork through polishing techniques paired with specialized products designed specifically for high-quality finishes, such as ceramic coatings or sealants, to further protect your vehicle's paint job from future contaminants found in everyday driving conditions.
Engine Bay Cleaning & Detail
Don't forget about what is often overlooked when it comes to detailing—the engine bay! Our Engine Bay Cleaning & Detail service thoroughly cleans away built-up grime from under-the-hood areas, such as around the battery terminals and other sensitive electrical components, while also reviving engine plastics with special cleaners meant for automotive engines.
This extends the life of those components, ensuring long-term performance for years down the road without any costly repairs due to negligence caused by dirt buildup over time.
Wheel & Tire Cleaning & Protection
Another important area of detail that our technicians cover is wheel cleaning and protection services for rims equipped on Porsches, both large and small alike! We use specialty cleaners safe for alloy wheels and remove brake dust particles, and other contaminants usually missed during a regular car wash, leaving them looking brand new after every service!
Additionally, we offer tire dressing services designed to leave them glossy while providing an extra layer of protection against cracking due to sun exposure or dry rot, which can damage tires over time if not correctly taken care of regularly!
Ceramic Coating Application
For customers wanting maximum paint protection against everyday wear-and-tear on their vehicles' paint surfaces, we offer Ceramic Coating Application services, which provide superior gloss retention and durable resistance against scratches, dirt build-up, water spots, bird droppings, and more. The ceramic coating bonds at a molecular level providing an extra layer between environmental contaminants found on roads alongside improved hydrophobic properties making water bead off the surface and keeping it cleaner longer than ever before.
How To Choose The Best Dealer For Detailing Services?
When choosing an auto spa in the San Francisco area, there are a few key factors to consider.
Range Of Services Offered
It is essential to consider the range of services a particular dealer offers. For example, some companies may offer specialized treatments like paint correction or ceramic coating application, which can provide additional protection against damage and wear over time.
Quality And Safe Detailing Products
Looking for a dealer that uses high-quality products and equipment in their detailing services is essential. This will help ensure that your vehicle receives the best care and protection during the detailing process. To avoid damage, the best-detailing service providers will only use safe products like eco-friendly paint protection film for your vehicle's paint and sensitive components. Along with experienced staff and quality products, you'll get a fantastic job done for your Porsche.
Cost
Of course, the cost is essential when choosing a detailing service provider – ensuring that you are getting value for money while still having confidence in the result. Research different providers in your local area and compare prices between them; this will allow you to make an informed decision when choosing one based on their reputation, experience, cost, etc.
Get A Quote
When choosing the best-detailing provider for your Porsche, it is always an excellent idea to get a quote before booking their services. This will allow you to compare different providers based on price and quality of work, helping you make an informed decision before committing. Be sure to ask any questions and find out what they offer regarding warranties and guarantees on their work to ensure you are happy with your choice.
Highly Professional Detailing Services For Your Porsche
Cars Dawydiak is the best detail center with a reputable detailing business. With many years of experience, they will make a Porsche look better than when you bought it. They provide a wide range of services, from paint correction to interior and exterior detailing. Choose us for all your prototype or classic Porsche needs and get a custom pricing package.