We are dedicated to these brands:

We are dedicated to these brands:

San Francisco's Premier Destination for Luxury Car Body Repairs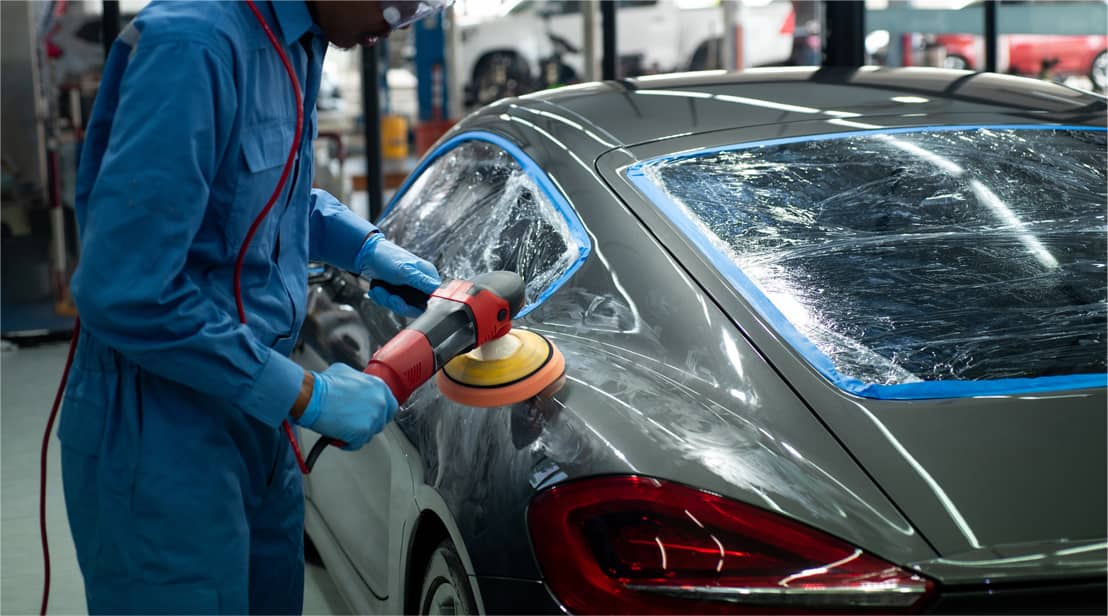 The city on the bay, San Francisco, is a sanctuary for luxury vehicle enthusiasts. The steep hills, winding roads, and breathtaking vistas make it the ideal setting for displaying high-end automobiles. If you are the proud owner of a luxury automobile, you understand how important it is to keep your vehicle in excellent condition. You deserve nothing less than the best when it comes to body repair services for your prized luxury vehicle. A luxury car is more than just a source of transportation; it is a way of life. These automobiles ooze class, performance, and cutting-edge technology.
Luxury cars, however, are not immune to the wear and tear that can harm any vehicle. Accidents, scrapes, dents, and even small flaws can reduce the overall appeal and value of your luxury vehicle. That is why it is critical for luxury automobile owners to select the correct body repair service. Explore San Francisco's premier body repair destination for premium cars and learn about the dealership's complete services.
Why Choose Specialized Luxury Car Body Repair?
At a specialized luxury car body repair shop, you can trust that their technicians are highly experienced and understand the intricacies of luxury vehicles, including Aston Martin, BMW, Bentley, Mercedes Benz, and Porsche. They will use only the highest quality materials and parts to ensure that the job is done right. Their attention to detail sets them apart from other body repair shops. They are also up-to-date with the latest technology and techniques available for repairing luxury cars, ensuring your vehicle gets the best possible service. Plus, they often offer special discounts or promotions on certain services, giving you even better value for your money. With such knowledgeable professionals and competitive prices, you can be sure that your car is in good hands when you choose a specialized luxury car body repair shop.
Structural and Aluminum Repair
To reduce weight while retaining structural integrity, luxury vehicles are frequently constructed with modern materials such as aluminum, carbon fiber, and high-strength steel. When your luxury vehicle receives frame or body structure damage, it's critical to find a repair facility that specializes in these materials. Our best body shops in San Francisco employ trained specialists who are experts in structural and aluminum restoration, ensuring that your luxury vehicle is restored to factory specs. We use cutting-edge technology and adhere to manufacturer requirements to ensure a safe and exact repair process.
Paintless Dent Repair
Dents and dings can be upsetting for owners of high-end vehicles. Whether it's a little parking lot mishap or a hailstorm, these flaws can detract from the luster of your high-end automobile. Our best San Francisco body shops have expert technicians who can do paintless dent removal, a procedure that preserves your car's original surface while removing unattractive dents. This procedure necessitates accuracy and dexterity, making it an excellent choice for luxury vehicles that demand perfection in look.
Body Panel Repair and Replacement
Damage to a luxury car's body panels may be too severe to fix in some situations. In such cases, body panel replacement is required. Our San Francisco auto repair specialists have the expertise to handle this process correctly and comprehensively. In some cases, our technicians can even repaint a panel to match your car's original paint job, ensuring that it looks as fresh and new as possible. You can rely on us to restore the beauty and performance of your luxury vehicle, including BMW, Mercedes, Audi, Lotus, and more. We use only top-of-the-line materials and tools to ensure that your luxury car looks as perfect as it did when you first drove it off the lot.
Wheel and Tire Repairs
Wheels and tires are vital components of any vehicle, but they are especially critical in luxury vehicles. Only specialists who understand the unique demands of luxury automobiles can provide the precision and attention to detail required to service these components. Our top luxury automobile body repair shop in San Francisco provides a variety of services for wheels, tires, and more. We perform everything from tire rotation and balancing to custom wheel installations.
Bumpers Repairing
Luxury vehicles frequently have attractive and carefully crafted bumpers that add to the overall appearance of the vehicle. It's crucial that professionals understand the value of preserving the original design and finish repairing your luxury vehicle's bumper when it sustains damage. The best body shops in San Francisco provide bumper repair services, including reshaping, repainting, and returning your bumper to its original state. Our technicians use the most advanced equipment and techniques to repair a variety of luxury vehicles.
Broken Trims Repair
A premium car's trim is crucial to increasing its visual appeal. Broken or damaged trim, whether it's chrome accents, wood grain, or other aesthetic aspects, might detract from the car's attractiveness. Expert San Francisco body shops specialize in fixing broken trims, ensuring that every aspect of your luxury vehicle looks flawless. Our experts can restore the inside and exterior trims of your vehicle, from fixing wood inlays to refurbishing chrome.
Cracked and Faded Paint Repair
A luxury car's finish reflects its quality and craftsmanship. When the paint job on your vehicle is damaged due to an accident or wear and tear, it's critical to entrust it to professionals who understand the art of automotive painting. Our body shop repair in San Francisco provides unparalleled resurfacing and painting services. To provide a faultless finish that smoothly matches the original factory paint, they use high-quality paint supplies and advanced procedures such as color matching and blending.
Drive the Extra Mile: Elevate Your Luxury Car Experience Today!
Your luxury car is more than simply a mode of transportation; it is a reflection of your personal taste and style. You should not settle for anything less than the best when it comes to body repair and customization services. In San Francisco, you'll find a number of high-quality body shops specializing in luxury vehicles, offering a variety of services such as structural and aluminum repair, dent removal, resurfacing, painting, body panel replacement, vehicle customization, bumper repair, and broken trim repair. By entrusting your luxury vehicle to these professionals, you can ensure that it remains in excellent condition and continues to turn attention on San Francisco's streets.