We are dedicated to these brands:

We are dedicated to these brands:

Online Booking for Luxury Car Detailing in San Francisco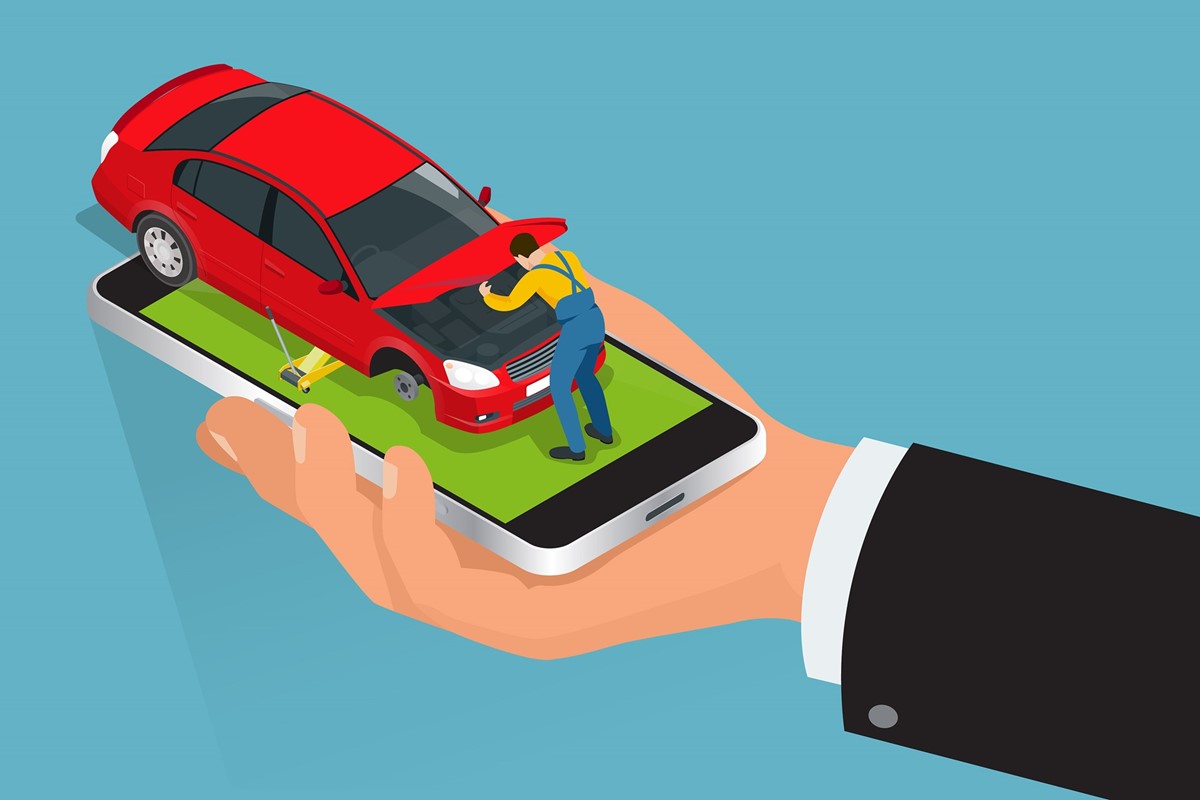 Luxury car owners in San Francisco know the value of keeping their prized possessions in top condition. However, finding a reliable and efficient detailing service can be daunting. That's where our dealership comes in. As one of San Francisco's premier luxury car dealers, we offer a full range of detailing services, from exterior detailing to paint correction.
But what sets us apart is our convenient and user-friendly online booking system. This system does an amazing job and allows you to easily schedule a detailed appointment at your preferred date and time without ever leaving your home or office. So, don't wait any longer and keep your car in perfect condition with our great customer service.
Benefits of Online Booking for Car Detailing
Here are some of the benefits of opting for an online booking system in San Francisco, CA.
Customer Convenience
Customers do not need to contact the detailing shop or wait on hold in order to schedule an appointment for detailing services; they can do so online at a time and date of their choosing. Customers can access the scheduling system from any location with an internet connection using either their personal computer or a mobile device of their choosing.
Efficiency for the Detailing Company
For detailing businesses, online booking simplifies the schedule scheduling procedure, reducing the burden of the receptionist and minimizing scheduling errors. Additionally, the system can display the availability of detailing services in real-time and allocate resources appropriately.
24/7 Availability for Booking
Access to the online booking system around the clock The online booking system is accessible around the clock, enabling customers to schedule appointments at any time, even when the detailing store is closed for business.
How Online Booking Works?
An online booking system is an extremely professional and easiest way to reach out to the plan for detailing your luxury car. The basic steps that will lead you to have this fantastic job done on your car are,
Access the detailing shop's website and navigate to the booking page.
Select the desired detailing service and appointment date and time.
Enter the required information. Online booking requires customers to provide personal information such as name, phone number, and email address, as well as car information such as make, model, year, and VIN number. Customers may also be required to provide their credit card information to secure the booking.
Confirm the appointment details and pay the booking fee if required.
Some dealers also provide pickup and delivery services, so opt for it.
Luxury Car Detailing Services Available in San Francisco
San Francisco is home to luxury auto detailing shops offering headlight restoration, car washing, interior detailing, ceramic coating, and more. These services are exclusively designed to cater to the needs of luxury car owners and maintain the car's value and appearance. The following is a list of the typical services that you can anticipate receiving:
Exterior Detailing
The exterior of the vehicle is meticulously cleaned as part of this treatment, which includes washing and waxing the body, cleaning the wheels and tires, plastic trim protection, and polishing any chrome or metal surfaces that are present. When it comes to removing filth, grime, and debris from the exterior of the vehicle, detailers will use specialized tools and cleaning products.
Interior Detailing
The process of interior car detail generally entails a thorough cleaning of the interior of the vehicle, including the seats, carpets, and dashboard. Detailers will use specialized cleaners and tools to eliminate stains, dirt, and odors from the interior of the vehicle, leaving it looking and smelling clean after the process is complete.
Waxing and Polishing
This treatment involves using a compound or polish to remove any scratches or imperfections from the car's paint, followed by a wax treatment to preserve and shine the car's exterior. Compound/Polish & Wax: This treatment involves using a compound or polish to remove any scratches or imperfections from the car's paint. This procedure has the potential to help restore the car's finish to the condition it was in when it was first manufactured, just like a new car.
Cleaning of Engine Area (Top to Bottom)
Detailers will carefully clean the engine area, using specialized products to remove dirt and grime without damaging the sensitive components. This will be done on top of the engine, and spot washing will be done under the engine. The top of the engine will be cleaned with a mild cleaner, and the underside of the engine will have specific areas washed in order to remove any debris that may have accumulated there.
Paint Work to Cover Scratches
This procedure entails using a small brush and touch-up paint to fill in any small paint chips or scratches that may be present on the exterior of the vehicle. This can be helpful in preventing further damage to the paint on the vehicle and in maintaining its pristine appearance.
Removing the Fallout
In this step of the detailing process, the shop will use special products and methods to get rid of any overspray or dust that got on the outside of the car. This may involve taking out tiny metal pieces that have become embedded in the paint over time. This gives the car a fresh and modern look.
Change the Look of Your Car in a Few Hours
If you're a luxury car owner in San Francisco, Cars Auto offers a comprehensive range of detailing services to help keep your vehicle in top condition. Our detailing services can help protect the appearance and value of your high-end vehicle. You can get help from our competent staff, which are available 24/7 for your assistance. We assure you that we will use high-end products and advanced techniques to make your car look new again and stay with you forever. So, if you're ready to experience exceptional service and keep your luxury car looking its best, visit our website to book your detailing appointment online today and take advantage of pickup and drop-off services along the way.