We are dedicated to these brands:

We are dedicated to these brands:

Most Popular Detailing Services For Sports Cars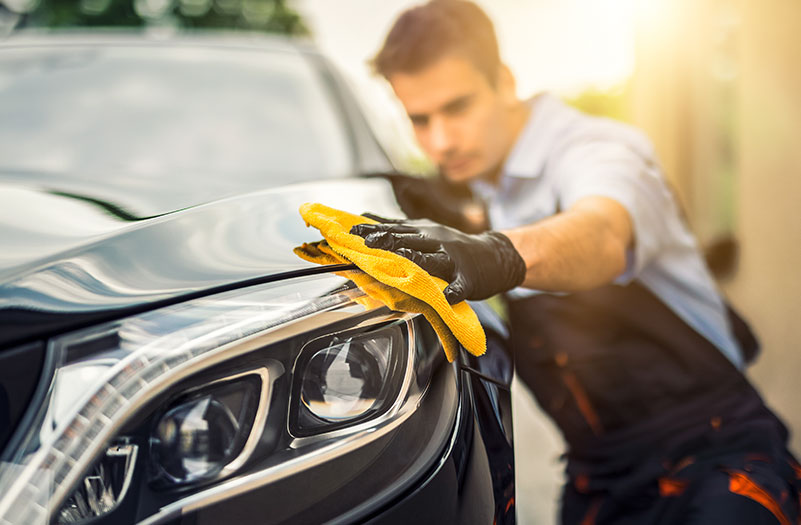 Sports cars are a popular choice for many drivers, and they often require a different level of care regarding detailing. Here at Cars DawyDiak dealership, we offer a range of services that will take care of every detail of your sports car. Whether you need a basic car wash and wax or more extensive work done, we can help.
In this article, we will discuss the most common detailing services for sports cars and explain the process involved. Why car dealerships are better than trying private detailing for your car and other queries will be resolved. We hope this information will help you make an informed decision about who should take care of your car's detailing needs!
Most Popular Detailing Services For Sports Cars
There are a few popular detailing services that are especially well-suited for sports cars. Here are some of the most popular:
Interior Car Detailing
This service involves deep-cleaning and conditioning the interior surfaces of your car, including the upholstery, carpets, and dashboards. This is an essential service for keeping your car's interior looking like new, and interior detailing can help to protect surfaces from wear and tear.
Exterior Polishing
This service helps to restore the shine to your car's paintwork, and it can also help to protect the paint from exposure to the elements. This is an important service for maintaining the value of your car, and it can also make it look great on the road.
Wheel Cleaning And Protection
This service helps to keep your car's wheels looking like new by removing dirt, brake dust, and grime. It can also help to protect the wheels from corrosion and other damage. This is an important service for maintaining the safety of your car, and it can also make it look great on the road.
Process Of Car Detailing Services
The process of car detailing service can be broken down into a few simple steps:
Choose The Right Service Provider
Not all detailers are created equal. Be sure to do your research and choose a reputable company with experience in the type of vehicle you need to be detailed.
Schedule An Appointment
Once you've found a good detailer, make an appointment for when you'll bring in your car. Many detailers offer drop-off service, so you don't have to wait around while they work.
Get A Price Quote
Before the work begins, be sure to get a price quote from the detailer. This will give you an idea of what to expect in terms of cost.
Drop Off Your Car
On the day of your appointment, drop off your car at the detailer's shop. Make sure to leave any keys or instructions that the detailer may need.
Wait For Your Car To Be Detailed
The length of time it takes to detail a car varies depending on the size and condition of the vehicle. In most cases, it will take several hours for the job to be completed.
Pick Up Your Car And Enjoy
Once the job is done, pick up your car and enjoy its new showroom-ready look!
Why Choose Our Dealership Services?
If you're looking for the best possible care for your sports car, look no further than the Cars DawyDiak dealership. We offer a wide range of professional auto detailing services that are designed specifically for your luxury vehicle. Our team of experienced professionals will take care of every detail from the inside out. Contact us today to schedule an appointment!
Here are some of the reasons why you should choose our detailing services:
We use the latest technologies and equipment to clean and protect your car.
You can also avail auto detailing services from this exquisite car detailing company
We offer a wide range of services, including interior and exterior detailing, paint correction, and ceramic coating.
We have a team of experienced professionals passionate about providing the best possible service.
We offer special detailing packages for brand new car owners and those who want to sell their cars.
We have a 100% satisfaction guarantee. if you're unhappy with our work, we'll make it right. Contact us today to learn more about our detailing services or to schedule an appointment.
We use high-quality products that are designed to protect your car's finish.
We offer a range of services that can be customized to suit your needs.
We provide free pick-up and drop-off for all our services.
Excellent customer service 24/7.
Difference Between Detailing Sports Cars And Other
Sports cars are designed to be sleek, powerful, and aerodynamic. As a result, they require a different approach when it comes to detailing. Here are four key ways in which detailing a sports car differs from other types of cars:
Bodywork
Sports cars often have aggressive bodywork that includes sharp lines and deep curves. This can make them difficult to wash and wax by hand. Instead, it is often best to use a high-pressure washer and/or a rotary polisher.
Wheels And Tires
The wheels and tires on a sports car are typically larger and more exposed than on other types of cars. This means that they require more attention when it comes to cleaning and polishing. In addition, the tires must be properly inflated in order to maintain the car's handling characteristics.
Engine Bay
The engine bay of a sports car is often highly technical in nature, with numerous exposed components. This can make it daunting for the inexperienced detailer. However, taking the time to clean and polish the engine bay will pay off in terms of appearance and performance.
Cars Dawydiak Is Here To Serve
Get a professional for the detailing of your beautiful sporty as it deserves good care. Don't spoil the looks by hiring someone non-professional because of the price. We at Cars DawyDiak provide economical services with extraordinary professional work. Just click on the website or tap your phone and enlighten your sports car.