We are dedicated to these brands:

We are dedicated to these brands:

Exterior Customization for Sports Cars in San Francisco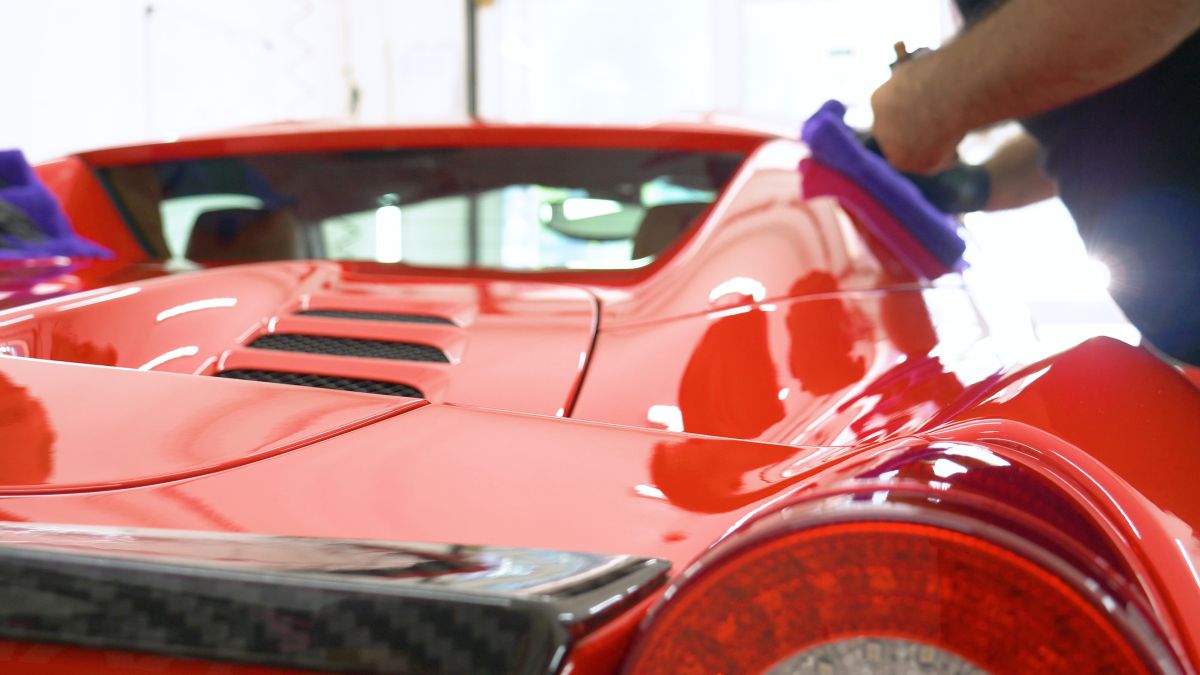 Are you looking to spruce up your sports car and turn heads on the streets of San Francisco? You may want to consider customizing its exterior colors, a process that can transform an ordinary vehicle delivery into a sleek and beautiful work of art. Many Automobiles stations can do the art of modification, but our services at Cars Dawydiak are the best among all to get your sports car modified. Whether you're just starting out or are already familiar with the exterior customization process, you should know how creative the possibilities are for transforming your ride's look.
Popular Exterior Modifications for Sports Cars
If you're looking to make your sports car stand out on the streets of San Francisco, exterior customization is an excellent option. This process lets you take your ride to the next level, creating a visually stunning work of art that will turn heads at every corner. With our body shop experts and a wide array of choices, we can help you customize your car to fit any style like the original manufacturer. Here are some of the most popular exterior customization options available:
Adding a Spoiler
One popular option is adding a spoiler, which looks sleek and sporty and helps improve aerodynamics. It can be made of various materials such as fiberglass, carbon fiber, or aluminum and can be painted to match the car's body color for a cohesive look.
Body Kit
This replaces the car's factory bumpers, side skirts, and sometimes its fenders with customized parts, giving the vehicle a more aggressive and stylish appearance. Body kits are available in a range of materials, from polyurethane to carbon fiber, depending on your preference and budget.
Wheels and Tires
Wheels are an essential part of the exterior customization process. Not only do they serve as a visual statement, but they can also improve your car's performance. When it comes to tires, we offer a variety of sizes, widths, and profiles to fit any sports car.
Window Tinting
Window tinting is a popular exterior customization option for sports cars in San Francisco. Not only does it enhance the sleek and stylish appearance of your ride, but it also offers numerous practical benefits. One of the most notable benefits is increased privacy and security. With tinted windows, you can protect your valuables from prying eyes and deter potential thieves.
Custom Paint Job
Consider a custom paint job if you want to take your customization to the next level. This lets you make a statement with your car's appearance and express your personal style. The possibilities are endless with a custom paint job, from racing stripes to unique graphic designs.
We understand that each customer's needs are unique and offer a wide array of services to make sure you get the perfect look for your sports car. Our knowledgeable staff is happy to answer any questions you may have about exterior customization in San Francisco and will help you customize your ride with quality results.
Tips for Getting the Most Out of Your Car's Exterior Design
Customizing the exterior of your sports car is an exciting process that can transform your vehicle into a head-turning work of art. But how do you ensure that you get the most out of your car's exterior design? Here are some tips to help you achieve your desired results:
Set Your Budget
Before you begin customizing your sports car, it's essential to set a budget for the project. This will help you prioritize your customizations and ensure that you don't overspend. Remember that customizing your vehicle can be expensive, so be sure to plan accordingly.
Research Your Options
There are many different options available for customizing your sports car's exterior, from spoilers to body kits to custom paint jobs. Research your options and consider what will work best for your needs and style.
High-Quality Material
Choose high-quality materials: When it comes to customizing your sports car's exterior, quality matters. Choose high-quality materials that are durable and designed to withstand the wear and tear of the road. This will not only ensure that your car looks great but also that it lasts for years to come.
Work with a Professional
While it may be tempting to tackle your exterior vehicle maintenance on your own, it's generally best to work with a professional. A professional customization shop can help you achieve your desired results while ensuring that your car remains safe and functional.
The Benefits of Exterior Customization
The exterior of a sports car is a fantastic thing to differentiate yourself from other drivers of the same type of vehicle and to display your own unique sense of style. You may make your ride into something that is genuinely one-of-a-kind and distinctive with the assistance of a professional custom auto shop, which will cause people on the streets of San Francisco to stare. The exterior key features of your car can be customized in a variety of ways, and each one can confer a distinct advantage, from the simple installation of a spoiler to the application of a unique coat of paint.
Not only that, but alterations to the appearance of your vehicle can also aid increase its performance as well as its aerodynamics. Customizing the exterior of your sports car is, in the end, a fantastic way to make it reflect your own unique sense of flair with complete details.
Get it Sporty and Enjoy the Luxurious Ride
Customizing your sports car's exterior can be a great way to make it look unique and stylish. However, you must ensure that you set a budget for the project, research your options carefully, choose high-quality materials, and work with professionals to get excellent services. At our shop, we offer a variety of customization options to give your sports car a unique look. From custom paint jobs to performance upgrades, we can help you turn your vehicle into the ultimate driving machine. So don't wait—stop at our dealer for details by today and let us help you make your dream car a reality.