We are dedicated to these brands:

We are dedicated to these brands:

Exotic and Luxury Car Service in Northern California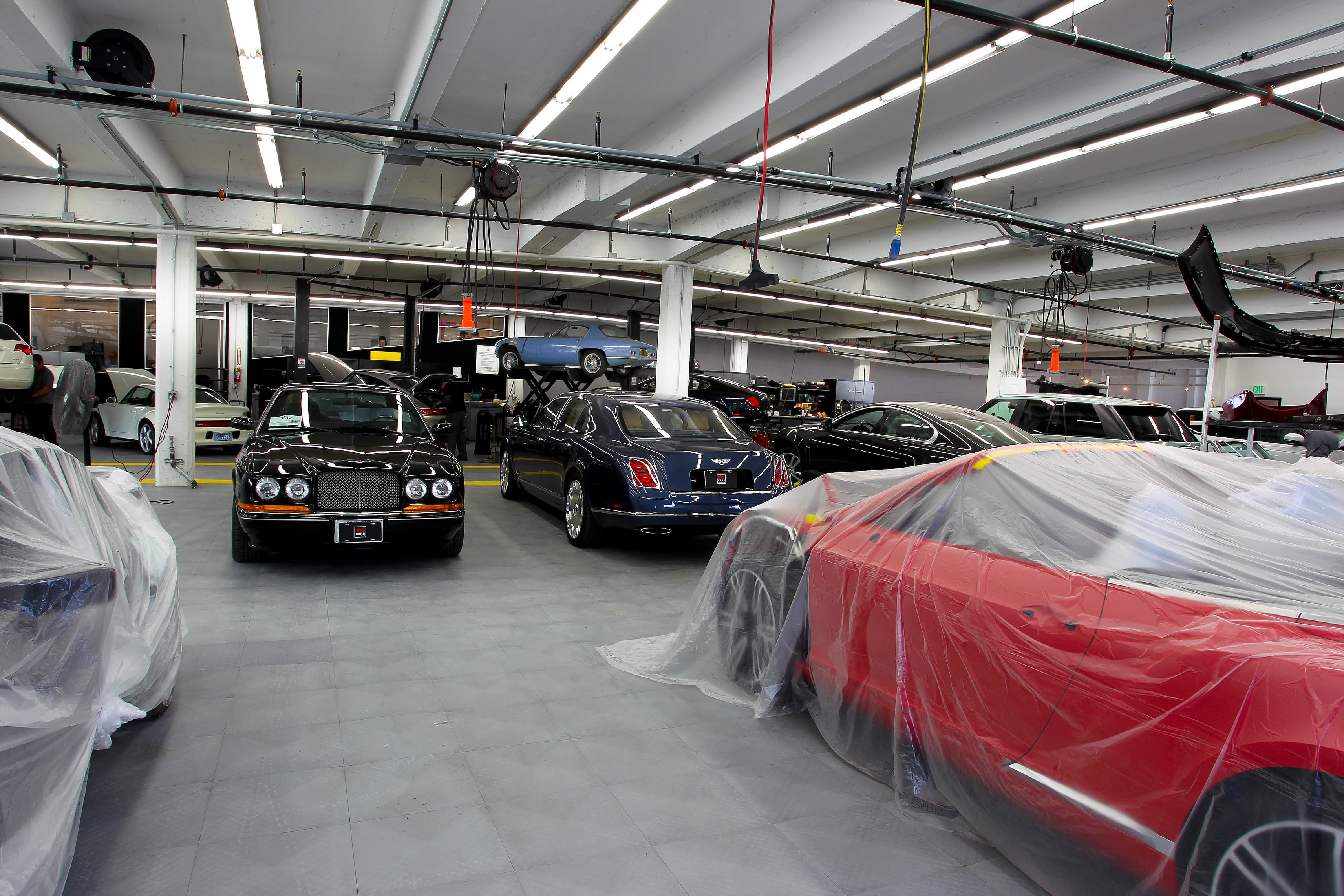 Luxury and exotic cars represent a high standard for a specific lifestyle. Here at Cars Dawydiak Body Shop, our goal is to uphold those standards. As brand experts, we are committed to keeping these iconic sports cars in top condition. We are California's top option for Aston Martin, Bentley, Ferrari, Maserati, and other luxury vehicles servicing and maintenance. When you need us, come in for friendly service and quality repairs. Trust our experts to get your exotic or luxury vehicle driving its best.
As an exotic car owner, you expect your vehicle to live up to the brand's standards of performance and luxury. We share those expectations. Every vehicle that we sell meets the highest standards. Our servicing department aims to get your car running as smoothly as the day it came off the lot. Nobody knows luxury vehicles better than our servicing professionals. When you trust your car to us, we will treat it like our own. Whatever you need for your Aston Martin, Bentley, Ferrari, or another luxury vehicle, we can provide the proper service. Our maintenance team will provide the service you need along with a friendly experience. All our technicians are trained and certified. You want the best for your car, and we have the best people for the job. At Cars Dawydiak Body Shop, we hire the foremost vehicle experts in all of California.

Scheduling a servicing appointment with us is simple. Just fill out a quick form on our website and provide your vehicle and contact information. We offer a variety of services including oil changes, brake inspections, wheel alignments, and much more. Also, we will work with you to find a time that fits your schedule. Our mission is to serve you as well as we service your exotic or luxury vehicle.
In addition to having a team of experts, we also have an array of genuine parts. We carry Original Equipment Manufacturer (OEM) parts. Every OEM part is made to that brand's specifications. These parts are only available at dealers like us. Because these parts are made specifically for your vehicle, you can trust that they are top quality. To order your vehicle part with us, just visit our website or give us a call. Just let us know what part or set of parts you need. Not sure what part is right for your vehicle? We can help. Let us know what issue your vehicle is having. Our parts specialists will work with you to figure out what part is right for your car.
Cars Dawydiak has you covered with maintenance, parts, and friendly service. Our family-owned and operated dealership will provide a personal touch every step of the way. For the most knowledgeable team of professionals look no further.
We look forward to helping you, so please call the department you need below. If you prefer to send us an email, please fill out the form below and one of our team members will promptly respond to you.