We are dedicated to these brands:

We are dedicated to these brands:

Body Work For Lotus Cars In San Francisco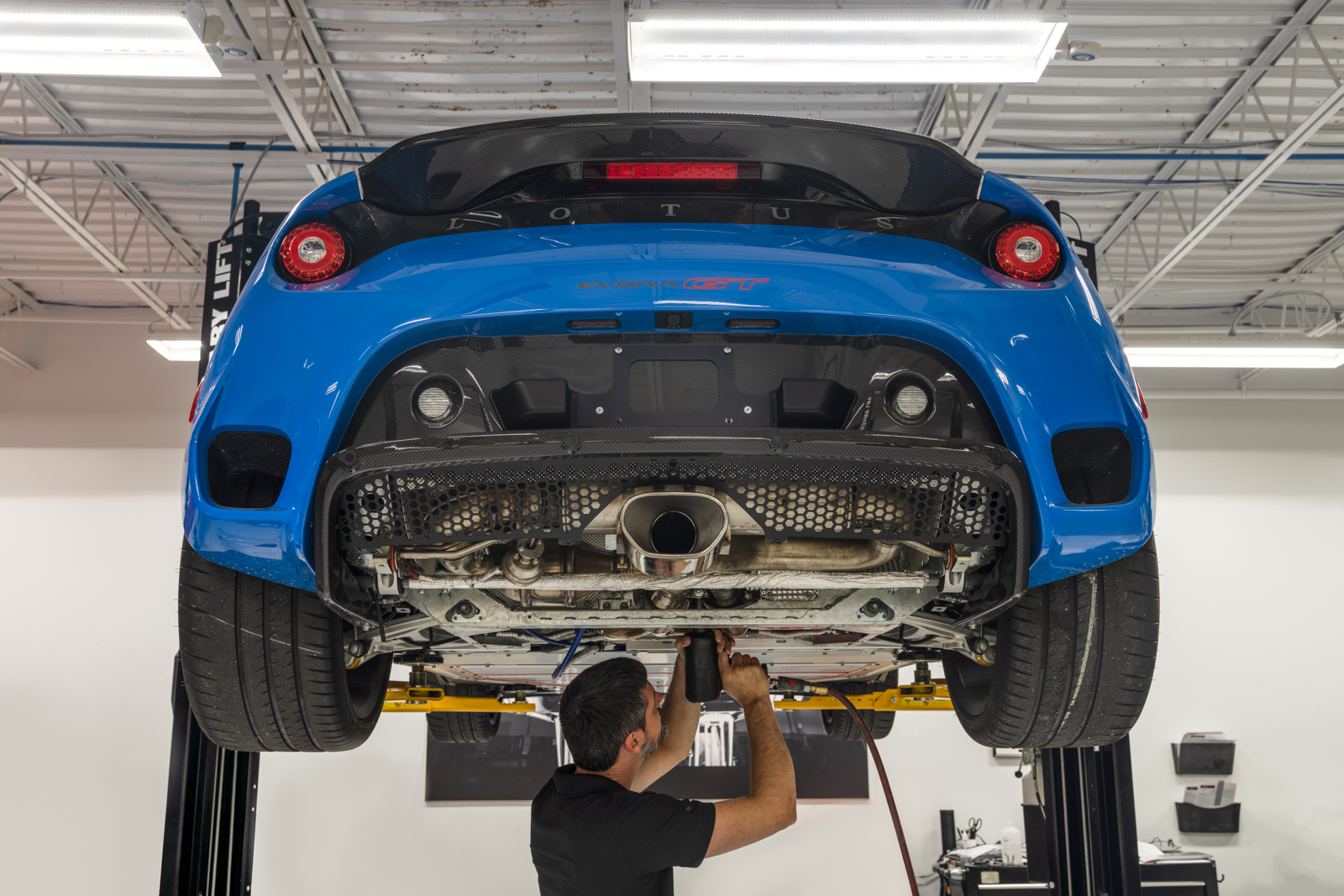 Look no further than Cars Dawydiak Body Shop in San Francisco Bay Area. Our expert technicians have years of experience working on Lotus cars and know how to get them running like new ones. In addition, we can handle everything if you need routine service or significant repairs. So don't wait for other car body shops – see us today.
What Is A Lotus Car?
The history of the lotus car extends to the 90s. The company was founded in 1952 by Colin Chapman, a British engineer, and race car driver. These British-made vehicles are known to be lightweight, agile, and fast on the track. In addition, their design emphasizes responsiveness and efficiency, making them a favorite among racing enthusiasts. Lotus comes in various models, from Elise and Exige to the Evora and Esprit. But their unique construction also requires specialized knowledge and skill in repairing and maintaining them.
The Bodywork Process For Lotus Cars
At our great service department, we carry out the process in 5 easy steps,
Checking And Investigating
The first step in the body shop process for Lotus cars is checking for visible damage and dents. Next, it typically involves examining the body panels, checking for signs of paint cracking and peeling, and evaluating the overall condition of the car's surface.
Stripping Away
The second step involves stripping away old paint using a sanding tool or chemical stripper, depending on the type of paint used on the vehicle. Again, it helps to remove any existing rust or corrosion before new paint is applied.
Protective Coating
The third step involves priming exposed metal surfaces with a protective coating and then painting the vehicle using high-quality auto-motive paints designed for use on cars like Lotus.
Restoration Of Removed Accessories
The fourth step involves carefully reapplying all decals, trim pieces, stickers, and other exterior accessories to complete the vehicle's bodywork process. This step is crucial for ensuring that all exterior details are appropriately restored to match their original condition as close as possible.
Final Adjustments And Examination
Finally, an expert mechanic performs a bodywork process for Lotus cars and carefully makes final adjustments like aligning covers, locating and tightening fasteners, and sealing gaskets and seams. They leave each vehicle looking as good as new while also helping maintain its high-performance capabilities over time.
Why Choose Us 
The vehicles should be taken care of, especially the luxurious Lotus. A standard brand should give maintenance and repair to the car. Choosing Cars Dawydiak may give you some benefits,
Expertise And Experience
A reputable bodywork shop has been serving customers for many years. With a team of skilled and experienced technicians, the company is well-equipped to handle any type of lotus car bodywork. Whether you need custom paint work or metal repairs, you can trust the team to deliver high-quality results.
Wide Selection Of Services
In addition to standard body repairs, Cars Dawydiak offers a diverse range of specialized services, including rust removal, accident repair, and painting. So whether your car needs major restoration work or simply a quick touch-up, we are equipped to help.
Convenient Location And Flexible Hours
We understand how valuable your time is as a busy professional or parent, which is why the company's location and opening hours are designed with your convenience in mind. Our trained staff will work around your schedule to ensure you get back on the road as soon as possible.
Eco-Friendly Products & Practices
At Cars Dawydiak, the safety of our customers is always their top priority. To ensure long-term protection from rusting and corrosion damage, all products used in the bodywork process are safe for people and the environment. Every material we use, from primer coatings to paint finishes, meets or exceeds industry regulations for toxic emissions and environmental impact control measures.
Competitive Pricing And Discounts
You will likely become a lifetime customer once you experience our excellent value pricing firsthand, thanks to Cars Dawydiak's dedication to exceptional quality and attentive service.
Problems With Lotus Cars And How To Fix Them
Several common body problems are commonly experienced with Lotus cars. These issues can include,
Cracked Or Damaged Body Panels
This can be fixed by replacing the panel with a new one or repairing and smoothing out the damage before repainting.
Rust Or Corrosion
Sanding down and removing any rust with a chemical treatment, followed by protective coating and painting to prevent further corrosion.
Dents Or Scratches
These can be repaired by removing the dent and repainting the affected area.
Cracked Or Faded Paint
Sanding down and removing old paint, then priming and applying new automotive paint designed for Lotus cars.
Broken Trim Pieces
They replace the exterior or any broken pieces with new ones or restore and repair the original accessories to maintain the car's original appearance.
Mishandling And Lack Of Maintenance
This can be due to defective parts, poor workmanship, or improper maintenance practices. As a result, many Lotus owners find themselves in expensive repair shops more often than they would like.
How To Care For Your Lotus Car Regularly?
Regularly wash and wax the exterior to prevent dirt and grime buildup
Avoid driving over rough or uneven surfaces to prevent damage to the body panels
Inspect for any rust or corrosion, and have it treated as soon as possible
Regularly check and replace worn-out parts or accessories
Have any dents or scratches repaired quickly to prevent further damage
Stay up to date on routine maintenance and follow specific guidelines for your model of Lotus car
Contact professionals if needed
Get Your New Lotus!
Allow us at Cars Dawydiak to bring your Lotus back to its original beauty with our expert bodywork and repair services. Lotus, a fantastic family sporty car, needs good bodywork maintained. We are dedicated to preserving the performance and appearance of your vehicle. Contact us today to schedule an appointment.