We are dedicated to these brands:

We are dedicated to these brands:

Body Repairs For Classic Cars In San Francisco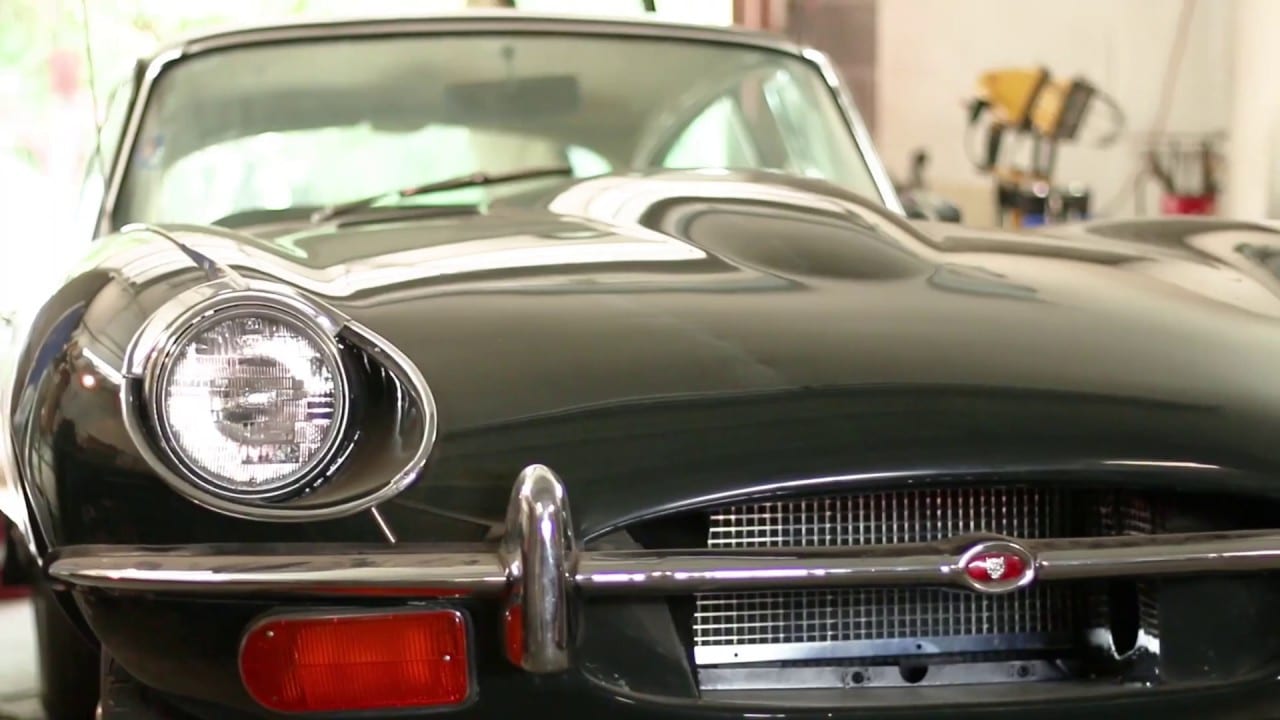 When you own a classic car, it is essential to ensure that it receives the proper care and maintenance to keep it in good condition. Our San Francisco dealership offers high-quality body repairs for classic cars, including sports cars, muscle cars, and vintage vehicles.
Our experienced technicians have years of understanding of working with classic cars and have the skills and knowledge needed to provide top-quality body repairs that will help keep your vehicle looking its best for many years. We can handle it if you need minor scratches removed or more extensive damage.
So if you're looking for a reliable body classic car repair, trust our team at Cars Dawydiak to get the job done quickly and efficiently. Reach us today to learn more about our services, or schedule your repair appointment in South San Francisco, CA.
Why Is It Important To Receive High-Quality Body Repairs For Classic Cars?
Body repairs for classic vehicles are specialized services designed to address the needs and challenges of maintaining older or vintage vehicles. These repairs typically involve working with materials and the latest technology unique to older cars, such as using body filler and other auto body repair materials to restore damaged parts.
Whether your classic car is a vintage or a recent model, it is essential to ensure that you receive high-quality body repairs to keep it looking and running its best. Classic cars require specialized care and attention to preserve their original condition. Therefore, quality body repairs are essential for maintaining their appearance and functionality. Some key benefits of receiving quality body repairs for your classic car include preventing further damage, protecting its value, and restoring it to its original condition.
If you are a classic car owner needing high-quality body repairs, contact a reputable dealership such as Cars Dawydiak today.
Types Of Exterior Repairs Available For Classic Cars
If you own a vintage car, you may need various exterior repairs to maintain its condition and appearance. Some of the most common include:
Body Filler Repair
Body filler repair is an essential auto body repair service for classic cars that requires experience and skill to achieve a good result. Body filler can fill in dents, scratches, chips, and other damage on the exterior of classic cars, restoring them to their original condition. Body filler can also help restore the structural integrity of classic car parts such as door panels and fenders.
Body Panel Replacement
Another common exterior repair for classic cars is body panel replacement. Body panels are parts of the car's exterior, like fenders and doors, which can become damaged over time due to dings, scratches, or accidents. Body panel replacement involves removing the damaged panel and replacing it with a new one specifically designed to match the make and model of the vehicle.
Paint Restoration And Touch-Up
In addition to body repairs, many classic car owners also opt for paint restoration and touch-up services to help keep their vehicles looking their best. These services can involve restoring or repairing your car's exterior paint or touching up small areas with minor damage. Whatever your needs, a reputable auto body repair shop can help keep your classic car looking its best for years to come.
Windshield Repair Or Replacement
In addition to body repairs, classic car owners may also need windshield repairs or replacements. Windshields are vulnerable to damage from impacts, cracks, and chips that can impair your driving visibility. Reputable auto body shops such as Cars Dawydiak offer a range of quality windshield repair and replacement services specifically designed for classic cars.
Dent Removal
You know how difficult minor dents and scratches can be to repair. That's where a reliable dent removal service comes in. At Cars Dawydiak, we offer expert dent removal services that can help restore your classic car's exterior to its original condition quickly and efficiently. Our experienced team is equipped with all the tools and techniques needed to expertly remove even the most stubborn dents without causing damage to your vehicle. Whether you have a small ding or large dent on your classic car, we can help restore it to its original condition using high-quality materials and advanced repair techniques.
Customization And Restoration
In addition to body and exterior repairs, Cars Dawydiak also offers classic car customization and restoration services to help you maintain or restore your vehicle's appearance and performance. Whether you need a custom paint job or new upholstery, we have the experience and expertise to ensure that your classic car receives the highest quality care.
When To Get Body Repair Work Done For Your Classic Car
If your classic car shows signs of damage or aging, getting professional body repair work done as soon as possible is important. Experienced professionals with specialized skills and tools should perform body repairs for classic cars. This will ensure that any necessary repairs are completed the first time correctly, minimizing the risk of further damage or reduced functionality. Some common indications that your car may need body repair work include dents, scrapes, rust, or cracks in the paint or other exterior surfaces.
Cost Of Body Repair Work For Classic Cars
The cost of body repair work for classic cars can vary depending on the damage's extent and the specific required services. For example, body repairs for more expensive or rarer models may be more costly than for more common vehicles. Factors such as location and brand reputation can also affect prices.
However, it is essential to note that quality body repair work is an investment that can help extend the life of your classic car and preserve its value over time. To get a better idea of the cost of body repair work for your specific vehicle, contact your local auto body shop for a quote.
Get The Repairs Done!
Whether you require a minor repair or a complete replacement, our team will operate fast and efficiently to get your classic car back on the road. So if you're looking for reliable repairs and restorations for your classic car, trust Cars Dawydiak to get the job done right. Contact us today to learn more!