We are dedicated to these brands:

We are dedicated to these brands:

Best Classic Sports Car Detailing In San Francisco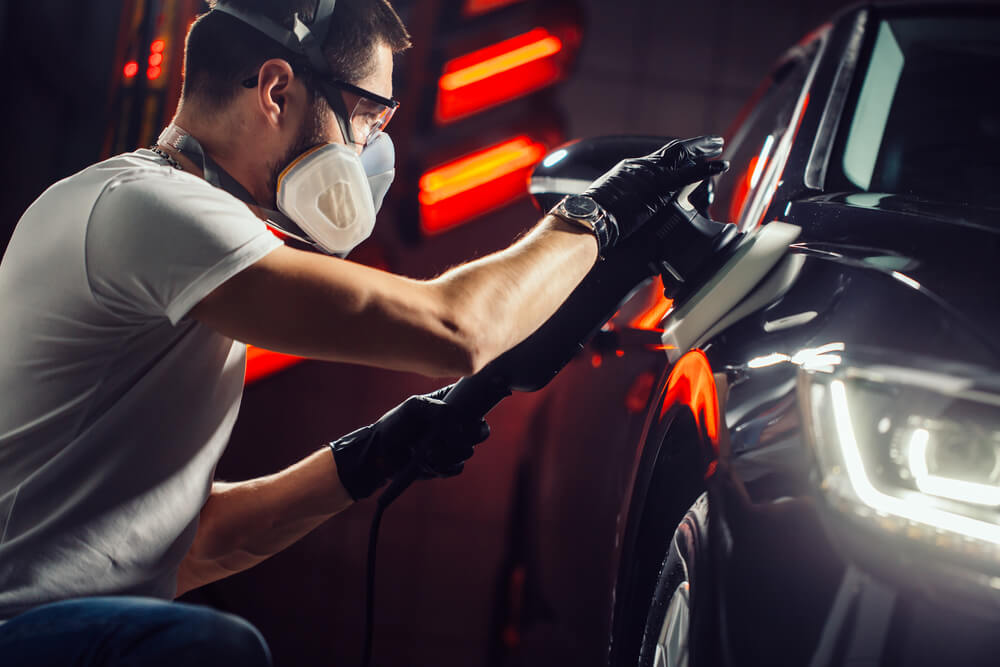 If you're looking for the best classic sports car detailing in San Francisco, look no further than our body shop! We have years of experience in restoring and polishing these beautiful vehicles. Our team of experts knows how to make them look new again. We understand the importance of preserving these pieces of history, and we will take care of your car as if it were our own. Some of our best dealing services are listed below.
Exterior Wash And Wax
An exterior wash and wax is an excellent detailing service for classic sports cars to keep the paint job looking its best. Our service begins with a thorough wash using specialized products to remove all dirt, grime, and contaminants from the vehicle's surface. Get to us for an affordable car wash. A clay bar can then cleanse the paint's surface further and remove any stubborn deposits that might remain. Once this is done, wax is applied to protect the paint from the elements and bring out a beautiful shine. Depending on the type of wax chosen, this protection can last several months, keeping your classic car looking new for longer.
Interior Vacuum And Cleaning
It's not just the outside of a vintage car that needs attention – its interior also requires regular cleaning and maintenance. An interior vacuum and cleaning service will remove all dust and debris from every nook, cranny, crevice, and corner in your vehicle's interior. Our specialized upholstery cleaners can also be used to tackle tough stains while leaving fabrics looking like new again. Additionally, carpets and floor mats can be shampooed or steam-cleaned for optimal results.
Paint Restoration And Protection
Over time, exposure to the sun, other environmental conditions, or accidents can cause fading or discoloration, or patching of the exterior of your classic sports car's paint job. Other than car wash services, our experienced staff's repair services help address this by bringing back the original luster of your vehicle's paintwork with expertly-applied polishes or sealants explicitly designed for classic vehicles. In addition to restoring shine, these products provide durable protection against UV rays and road salt corrosion for many months afterward, so your car looks its best no matter how old it gets!
Tire Shine & Wheel Detailing
Shiny tires are one of the critical components of a showroom-ready classic sports car look! A tire shine/wheel detailing package includes removing brake dust buildup on wheels and applying a specialist product that gives a fantastic sheen and protects against fading due to sunlight or weathering over time. We choose a wheel detailing product for you that is specially designed for your car. Plenty of options are available that are tailored toward different metal types, so make sure you get one that works with your vehicle.
Chrome Polishing & Rust Removal
Chrome work gives classic cars an extra level of sophistication, but they can quickly become tarnished over time without proper care – this is where chrome polishing comes in! Chrome polishing removes any rust or oxidation from chrome surfaces of the sporty and gives them back their original sparkle; it's especially important when dealing with vintage cars where rust may have taken hold in more subtle ways than usual. Afterward, a protective coating should be applied, so that future corrosion doesn't set in prematurely again -consult us before using any product directly onto homework, or visit us for better finish quality.
Headlight And Taillight Renewal
Headlight and taillight renewal is an essential part of detailing classic sports cars. It involves replacing the lenses, bulbs, and other components exposed to weathering and wearing out over time. Renewal can make lights look brighter, cleaner, and newer. In addition, it can also help improve visibility for drivers on the road. For cars with classic styling, keeping the lights looking as good as new is essential to maintain their original charm. Along with other parts of the classic sporty, we also have new headlights and taillights.
Window Tinting Or Coating
Window tinting or coating is a great way to protect a classic sports car's interior from UV rays while adding a sleek look to the exterior. Window tinting helps reduce sun glare and heat inside the car while providing privacy from onlookers outside. A specialized window coating system can achieve superior protection from dirt, dust, scratches, and other damage caused by everyday wear and tear damage. Furthermore, window coating helps maintain visibility in rain or snow conditions by repelling water droplets quickly without impairing vision.
Leather Conditioning And Protection
Leather conditioning and protection are essential for maintaining a classic sports car's interior upholstery. The leather should be regularly conditioned using special cleansers designed specifically for leather surfaces to prevent cracking or fading from sunlight exposure. We apply a protective coat of wax periodically to protect further against dirt buildup or stains. For added visual appeal, the leather dye can be used to customize the color of the leather according to personal preference.
Engine Cleaning And Detailing
Engine cleaning and detailing is another important aspect of caring for classic sports cars because it goes a long way towards preserving their value over time. It involves carefully washing away grease accumulation around key components such as spark plugs, air filters, radiators, hoses, belts, etc., and polishing all exposed metal parts with unique compounds that help prevent rust formation and enhance shine. Additionally, engine detailing includes removing minor corrosion spots with light steel wool before applying protective wax coats to preserve other engine parts against wear and tear caused by daily usage over time.
Window Glass And Trim Polishing
To finish any detailing job on a classic sports car falling under the luxury car, properly polished glass windows must be included to ensure that they remain clear over time without becoming foggy or scratched due to regular use on roads or highways. Window glass should be polished using special non-abrasive cleaners before buffering with soft microfiber cloths for an even smoother finish. Additionally, trim pieces found around windows, windshields, mirrors, etc., should also be cleaned thoroughly before being buffed with polishers specifically designed to bring out their natural shine while providing extra protection against future wear and tear.
Make The Classic Sporty New With Us!
Get our services now to keep your classic sports car looking like new! Whether exterior car wash or other auto detailing services, our team of experts will provide the best quality work for your classic sports car, so you can enjoy it for years to come. Contact our auto body shop in San Francisco.